Business Continuity & IT Disaster Recovery Plan in THE UK
Business Continuity Planning (BCP) is defined as an organization's capability to continue delivering products or services at acceptable predefined levels following a disruptive incident.
Business Continuity is often described as 'just common sense'. It is about taking responsibility for your business and enabling it to stay on course irrespective of the situation that emerges from a natural calamity, epidemic or other disaster. It is about "keeping calm and carrying on"!
Business Continuity Plans in the UK (BCP) is about assessing your risks and improving resilience of your business. The planning phase identifies key products, services and activities that are vital to serving the needs of your clients and which ought to continue even in the event of a disruptive incident. Once your core needs have been identified we devise strategies that allow you to continue your business operations and also recover quickly and effectively irrespective of the size and scale of the disruptive event.  We develop a strong framework that helps you deal with a crisis situation and ensures complete security and stability. A strong Business Continuity Plan can also help in improving productivity and increasing profitability.
Business Continuity Management (BCM) is defined as a holistic management process that identifies potential threats to an organization and the impacts to business operations from those threats, if realized, might cause, and which provides a framework for building organizational resilience. Our seasoned team enhances your capability for an effective response that safeguards your interests, reputation, brand and value-creating activities.
Clear Computing offers a wide range of services to create and test your Business Continuity Plans to insure they work for you should they ever be called upon.
Our well-defined Business Continuity Plans include –
Assessing and reduced risk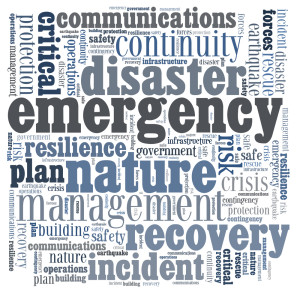 Minimizing business interruption and downtime
Writing Business Continuity Plans
Testing Business Continuity Plans
Comparing current Business Continuity Plan against current compliance Standards
Reducing Recovery Time